TROOPS TO YOUTH® ACTIVITIES
---
Sapphires Cheerleaders (a TROOPS TO YOUTH® after-school program). The Sapphires performed at Children's Festival at Towne Point Park in Norfolk, VA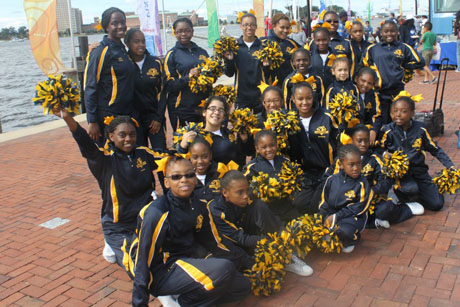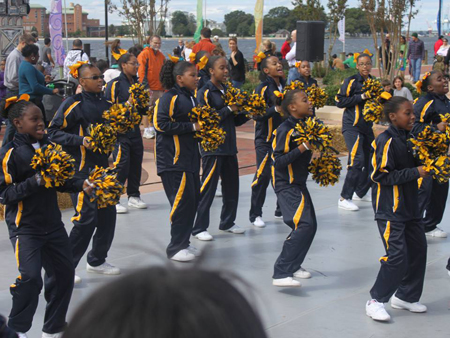 ---
Child excited about trying her hand at golf. TROOPS TO YOUTH® booth at Annual Community Festival in Portsmouth, VA -- an opportunity to sign up youth for after-school programs.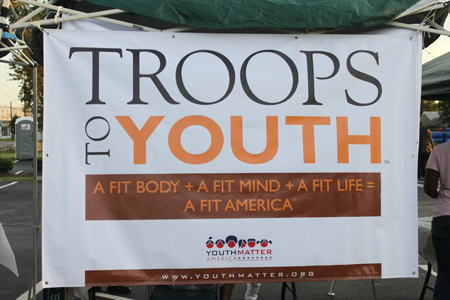 ---
Sports balls collected from first donation box at Granby Theater event in Norfolk, VA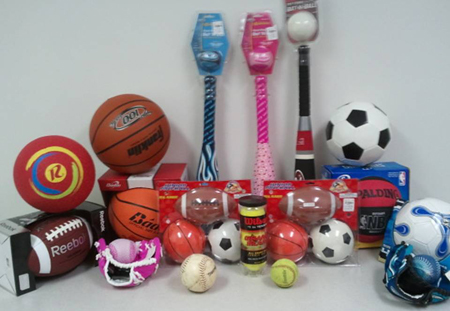 ---
Become a fan of TROOPS TO YOUTH® on Facebook.